Material Donation to National Taekwondo Museum
Please share your valuable data to Taekwondowon,
the world cultural heritage we create in our generation.
We collect a variety of data such as literature related to Taekwondo and martial arts, videos and images, records, etc. for research, promotion and development of Taekwondo.
We will use your valuable materials as basic data for research and development of Taekwondo.
Contribution and collection data (Domestic and overseas)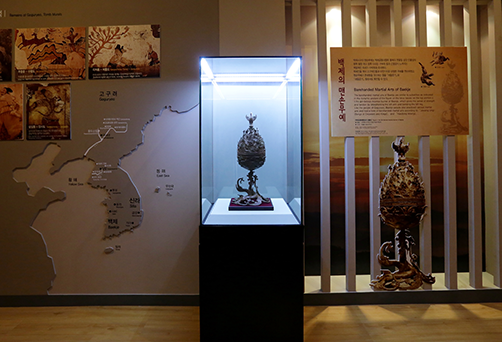 All kinds of literature, videos, goods, etc. related to Taekwondo and martial arts
Taekwondo literature : Books such as teaching materials, textbooks, research papers, etc.
Video : CDs, DVDs, films
Taekwondo materials and goods such as uniforms, certificates, awards, trophies, posters, pamphlets, medals, badges, images, press releases, mascots, commemorative stamps, movies, comics, animations, etc.
Various materials of other martial arts such as literatures videos, images, etc.
Management of donated data
Management of donated data
- Register to database of Taekwondowon and use as research, exhibition, experience and audiovisual education materials
- Publish lists and catalogs of donated data according to their importance
Please check
Respectful treatment for donors

Invitation to key events of Taekwondowon and Taekwondo Promotion Foundation
Provision of donation certificate and gift (return gift)
Operating a "special exhibition for donated data" and a separate individual/group donation hall after completing completion of Taekwondowon according to the importance

Data provision and donation inquiries

Taekwondowon National Museum


TEL. 063)320-0525, 0503




E-mail. lhj1003@tpf.or.kr/ ppottong11@tpf.or.kr