Introduction of Foundation
Greetings from Chairman / Profile


Taekwondo is a global martial art that originated in Korea and a cultural form of content that represents Korea.
Taekwondo Promotion Foundation was established to improve, promote and develop such national cultural asset so that more people can enjoy it in many other countries.
The rapid growth of Taekwondo was made possible by the hardships of the 1st generation instructors and the adoption of Taekwondo as an official event of the Olympic Games. However, Taekwondo has recently been competing with Karate and Wushu for the Olympic Games. Domestically, it is facing difficult hardships such as the reduced number of trainees due to low fertility rate and difficulty of studio management.
To overcome its inherent promotional challenges, Taekwondo Promotion Foundation actively participates in national agenda for the successful development of 10 premium Taekwondo contents, engages in the global promotion of Taekwondo for the permanent adoption of Taekwondo as an Olympic event, and focuses on the development, expansion and operation of Taekwondo programs in inactive nations.
Furthermore, Taekwondowon is developing and operating contents and programs as the central hub for Taekwondo. Businesses of our foundation are operated in accordance with fair processes and procedures.
We appreciate the interest and support of Taekwondo authorities and citizens.
Thank you.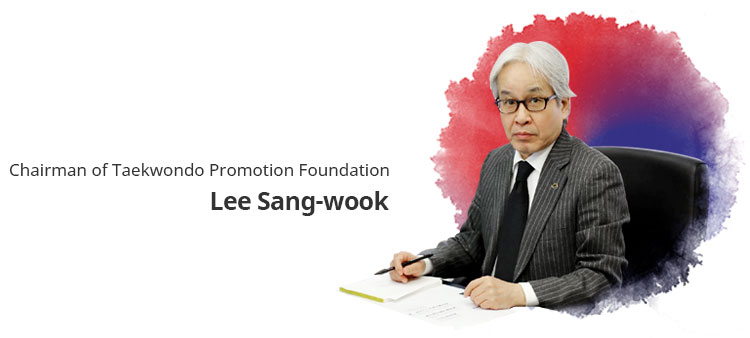 Educational background
Graduated from the Department of German Language and Literature at Yonsei University
Career Experience
Standing advisor of Eurasia Society of Korea (2013 ~ present)
Korea Taekwondo Association for the Disabled executive advisor (2018 ~ present)
President of Marketing Committee of Asia Taekwondo Union (ATU) (2010 ~ 2015)
Founder and 1st vice chairman of Central Asia Taekwondo Union (CATU) (2009 ~ 2014)